What's the piano music in the BAFTAs 2020 Memoriam video?
3 February 2020, 13:03
With its reflective mood and soul-searching chords, the soft piano piece provided a fitting backdrop for this year's BAFTAs tribute to personalities we lost in the last year – but what was it and who wrote it?
Last night, stars gathered at London's Royal Albert Hall to celebrate the very best in talent from across the film and TV industry at the 73rd BAFTAs ceremony.
Hosted by Graham Norton, this year's film awards saw Renée Zellweger take home the prize for Best Actress, following her impressive performance as Judy Garland in Judy, while Icelandic composer, Hildur Guðnadóttir's spectacular score for Joker won Best Original Score.
Meanwhile, Sam Mendes' gripping war film, 1917, won the award for Best Film. With the soundtrack alone becoming an instant hit with fans (the 'Wayfaring Stranger' song from the woodland scene, in particular), the prestigious accolade was well deserved.
Guests were also shown a moving video montage, paying special tribute to the committed and passionate individuals from the industry who have passed away over the past year.
The memoriam video featured Welsh actor, Terry Jones (Monty Python's Flying Circus), Academy Award-winning animator, Richard Williams (Who Framed Roger Rabbit), Swedish actress Bibi Andersson (Brink of Life), and director Stanley Donen (Singin' in the Rain), among others.
BAFTA producers chose beautiful piano music as the backdrop for the photographs and clips of those being remembered – but who wrote the song?
Read more: 'Joker' composer Hildur Guðnadóttir is first solo female to win Best Original Music BAFTA >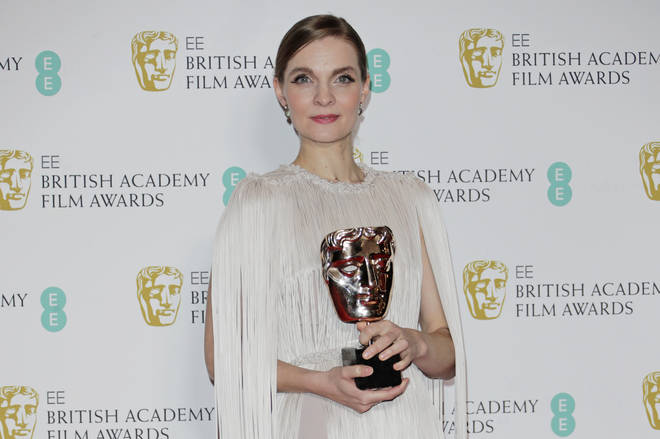 Who wrote the music in the BAFTA Memoriam 2020 video?
Italian composer and pianist, Ludovico Einaudi – the most-streamed classical artist of all time – wrote the piano music played in the BAFTA In Memoriam 2020 video.
During his career, the award-winning musician has penned the scores for several TV and film productions – including This Is England, Untouchable, I'm Still Here and Doctor Zhivago, as well as writing the music for the trailer of Black Swan.
Many of the songs from his solo albums have also featured heavily on screen; 'Nuvole Bianche' in particular, which has appeared in Insidious, This Is England '86, and Derek, starring Ricky Gervais.
What's the name of the song heard in the BAFTA Memoriam 2020 video?
In 2019, Einaudi's colossal seven-album work, Seven Days Walking, made headlines as the first classical music project ever to be written and released over the course of seven months.
'Ascent', the tenth track from the first album (Day One), is the serene song that can be heard in the BAFTA Memoriam 2020 video.
With its minimalist style, minor key and moving chords for solo piano, it was surely a fitting choice for honouring some of TV and film's most iconic stars.
Listen to 'Ascent' in full on Spotify: