'A lot of students don't know how to practise' says Melvyn Tan
27 September 2018, 17:05 | Updated: 4 October 2018, 12:31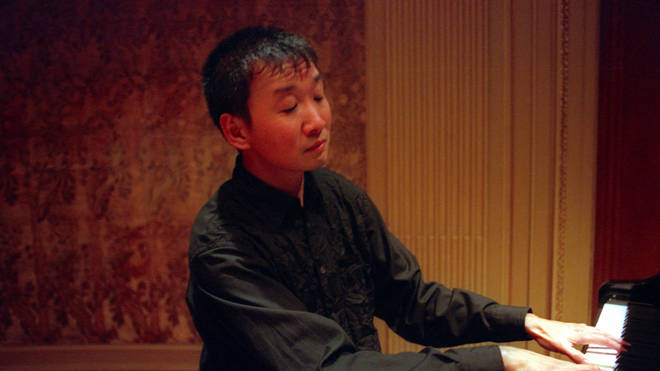 In an interview from 2016, the brilliant pianist shared some pieces of advice for young musicians – and one thing he wishes he'd been told.
What's your earliest musical memory?
I started playing the piano when I was five! My sister who's 10 years older than I, had piano lessons with this rather demonic Australian lady and she'd come home and practise and apparently I used to imitate her, completely by ear. And so she said to my sister one day "why don't I start your brother off playing the piano." But in fact she was an absolute demon – she used to smack me. But I later had a very nice Chinese lady as my teacher.
How did you start playing early music?
I came over to the Menuhin school when I was 12 to study modern piano and I had wonderful teachers there, thanks to Yehudi Menuhin – they were all his buddies. So he would say to someone like Nadia Boulanger, who was an amazing lady, "why don't you come to my school and teach my students?" It was a really wonderful time. So I was trained on modern instruments but when I went to the Royal College of Music to further my studies, I had to do a second instrument. In my interview with Sir David Willcocks, the then director, he said "Of course you have to do a second study" and I said "ok, well I'll do harpsichord." But then it kind of took over.
What piece of advice do you wish you'd been given?
Well I actually got very good advice, because I was so fortunate to be at the Menuhin school. The only thing I do possibly regret is I didn't get a proper musical degree – these days it's very nice to fall back on a proper music degree from somewhere like Cambridge or Oxford, I only got a performing degree.
What was the best advice you were given?
What I eventually learned to do from my lessons was to divorce myself from the music, because sometimes you're so involved in the music that you don't know what it sounds like from out there. One way to find out how it sounds is to record yourself – and then of course you're horrified by what it sounds like. But another way is to learn how to practise. A lot of students don't really know how to practise. The way to practise, I think, is to really listen to yourself, but in a very analytical way. So you almost don't think of the musical emotions in the piece, but you're thinking of being able to project each note, thinking about why the composer wrote certain sequences of notes. And then you apply it to a much bigger canvas, you apply the colour and then emotions – and that is a long process.
Which project or recording are you proudest of and why?
When the composer Jonathan Dove was director of Spitalfields back in 2006 he asked me if I would perform this huge piece by Olivier Messiaen called the Vingt regards sur l'enfant-Jésus (Twenty contemplations on the infant Jesus), which is huge and lasts for about two hours. I've always wanted to learn it but I was always slightly afraid. All my teachers at the school were French and they did know Messiaen personally but we didn't learn Messiaen very much at school. But I had thought, "one day I'd love to learn it, but of course, no one in a million years would ask me to perform it." But then Jonathan Dove did. It took me nearly two years to learn it, but it was the most life-enriching, the most life-changing experience because it was so spiritual and it changed the way I performed.
Finally, which composer from the past or present would you most like to go for a coffee with?
Beethoven would have been grumpy, although as a young man he might have been quite amusing. Mozart I adore but too cocky I think. Schumann probably too mixed-up. Young Liszt, possibly. But I think I'd most like to meet Schubert, because he was so underrated. There's nothing like playing Schubert, it's like an emotional cleansing, I could hear it forever. It's just wonderful. And no one sang his songs apart from his friends, and only a few movements from his quartets were played at soirées, no one performed them until 30 or 40 years later. It's hard to believe, but he was completely ignored by Vienna – but he was one of the pallbearers at Beethoven's funeral.
This interview was originally published in 2016. Find out more about Melvyn Tan on his website.