New Releases: Elgar Violin Concerto – Nicola Benedetti; Bohemian Tales – Augustin Hadelich
18 May 2020, 10:00 | Updated: 18 May 2020, 10:01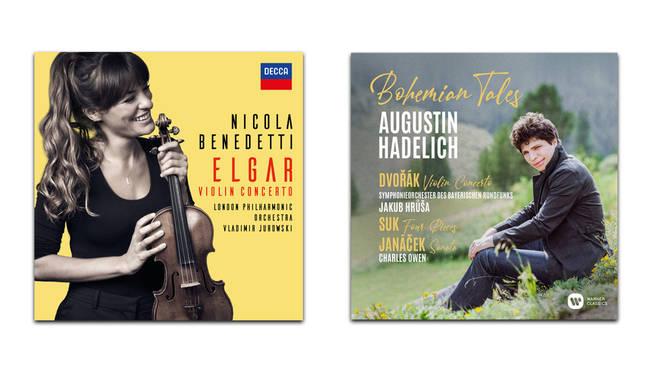 Throughout the week Classic FM's presenters bring you the best new recordings, including world exclusives and premiere broadcasts of latest releases. This week: 'Elgar Violin Concerto' by Nicola Benedetti and 'Bohemian Tales' by Augustin Hadelich.

John Suchet plays a track from his featured Album of the Week at 10.15am every weekday.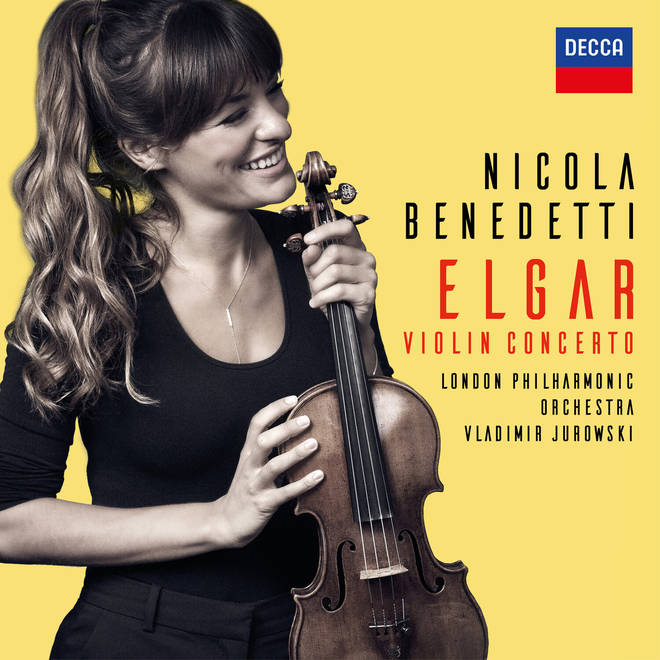 Elgar Violin Concerto – Nicola Benedetti
Decca
Star violinist Nicola Benedetti has recorded Elgar's Violin Concerto, for all of us to enjoy in lockdown.
Benedetti is joined by the London Philharmonic Orchestra under the baton of Vladimir Jurowski on her new album, the centrepiece of which is Elgar's expansive Violin Concerto in B minor.
Three smaller works for violin and piano also feature on the release: Salut d'Amour, Sospiri and Chanson de Nuit, which Benedetti performs alongside Russian-British pianist Petr Limonov.
Read more: Violinist Nicola Benedetti is offering mass tutorials for everyone online >
Last month, Benedetti live-streamed free Elgar tutorials to lift people's spirits during lockdown.
The Scottish virtuoso invited young musicians and string enthusiasts to join her initiative, 'Learn Salut d'Amour with Nicky', for which she filmed a series of classes which are still available to watch on YouTube now.

John Brunning plays a track from his featured Discovery of the Week at 6.20pm every weekday.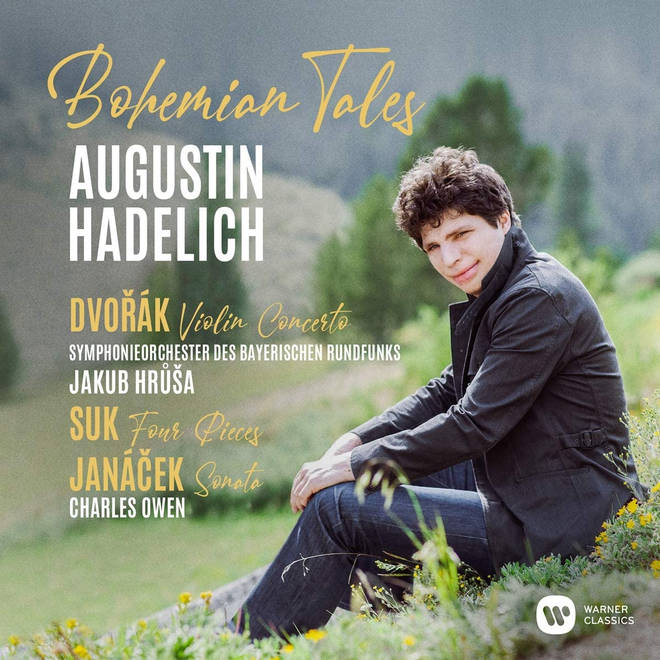 Bohemian Tales – Augustin Hadelich
Warner Classics
Violinist Augustin Hadelich brings together pieces from Dvořák and other major Czech composers including Leos Janáček and Josef Suk, in his latest release Bohemian Tales.
Performing with Hadelich on the album is pianist Charles Owen, alongside the Bavarian Radio Symphony Orchestra led by conductor Jakub Hruša.
Dvořák's Violin Concerto in A minor is the focal point of the release, which is also Hadelich's first recorded performance of the piece.
Hadelich said: "Something about the Dvořák in particular makes it very tricky to put together with an orchestra – hard for the musicians to play and also hard to conduct.
"But I found an amazing chemistry working with these players and conductor."