What do the new COVID-19 restrictions mean for the arts this winter?
9 December 2021, 12:55
With high-profile concerts being cancelled due to illnesses, and the updated government guidance on face masks, what will music in the festive season look like?
As the world navigates the new Omicron variant of COVID-19, some new rules have been put in place for classical music venues, concert halls, theatres and opera houses in England.
While many venues already voluntarily made the move before the 8 December announcement, face masks will now be compulsory in venues such as theatres and concert halls.
From Wednesday 15 December, the NHS Covid pass or a negative lateral flow test will be mandatory in 'large venues'. These venues include indoor unseated venues with more than 500 people, unseated outdoor venues with more than 4,000 people, and any venue with more than 10,000 people.
Read more: 69,000 jobs in UK music industry wiped out by devastating impact of Covid-19
The guidance comes after the World Health Organisation (WHO) designated Omicron a variant of concern last week, sparking global alarm.
While scientists still have limited information about the new variant, multiple publications have reported that Omicron may be the most infectious yet.
December's opening night of Puccini's opera Tosca at the Royal Opera House was cancelled due to increased cases of COVID-19.
And the star German tenor, Jonas Kaufmann, has cancelled his big Christmas show at the Royal Albert Hall due to Covid travel restrictions, which will likely have further implications for UK performances.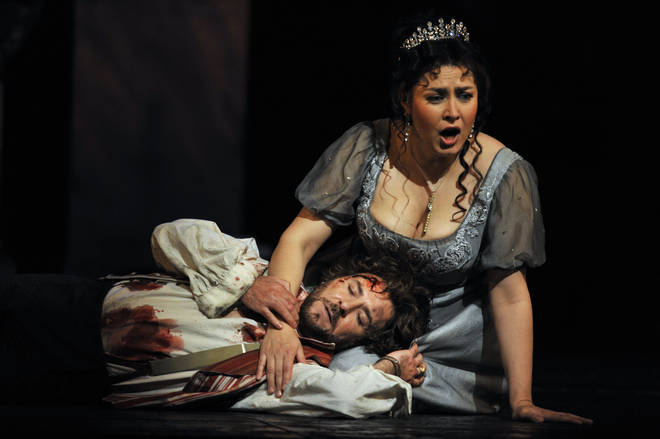 How will Christmas look for the arts?
It is difficult to know at this stage, how COVID-19 will impact arts and culture industries across the festive period.
In schools, face coverings must now be worn in communal areas in all education settings by staff, visitors and pupils, or students in year 7 and above, unless they are exempt.
In England, the guidance from the Government's education hub is currently, "nativities, plays, concerts and other festive events can go ahead but it is a matter for schools and early years to decide if they want to host them."
Read more: Will school Christmas concerts be going ahead in 2021?
With regards to professional performances, guidance is continuing to change. We will keep you updated on what is able to go ahead this Christmas as updates arrive during the festive period.