New Releases: Beethoven Piano Concertos – Stephen Hough; Schubert Symphonies Nos. 4 & 6 – Basel Chamber Orchestra
4 May 2020, 10:00 | Updated: 4 May 2020, 10:01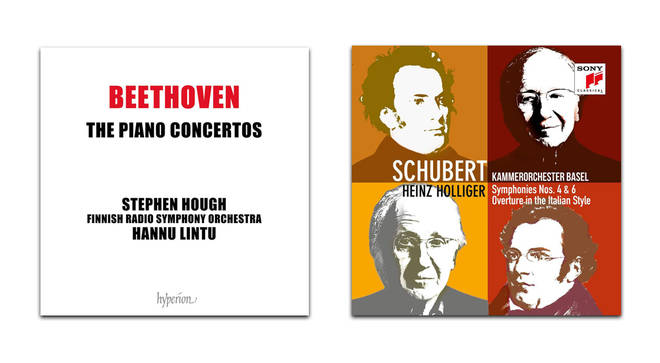 Throughout the week Classic FM's presenters bring you the best new recordings, including world exclusives and premiere broadcasts of latest releases. This week: 'Beethoven: The Piano Concertos' by Stephen Hough and 'Schubert: Symphonies Nos. 4 & 6' by the Basel Chamber Orchestra and Heinz Holliger.

John Suchet plays a track from his featured Album of the Week at 10.15am every weekday.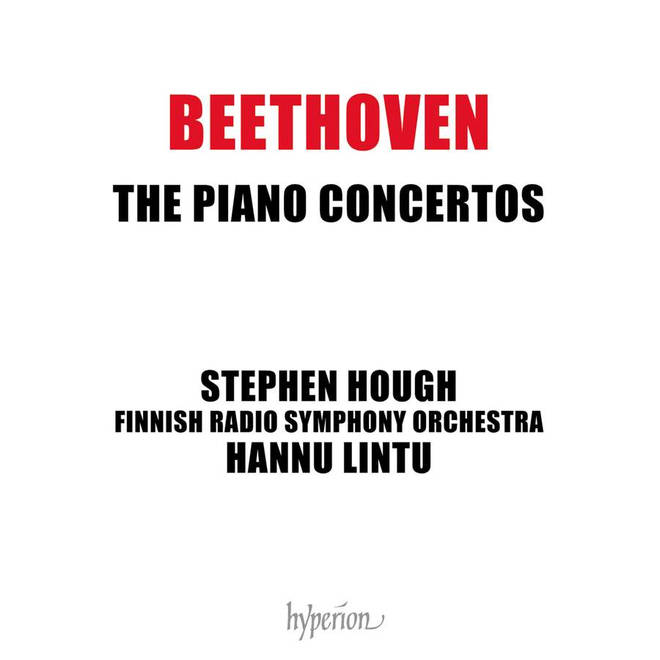 Beethoven: The Piano Concertos – Stephen Hough
Hyperion
Our album of the week comes from internationally renowned pianist Stephen Hough, with the Finnish Radio Symphony Orchestra and conductor Hannu Lintu.
The 3-disc album features a series of recordings, all captured during live performances in Helsinki.
Hough admitted: "It's a strange time for a new recording to be released, but Beethoven more than any other composer represents for me the ultimate triumph of determination over adversity, and the indefatigable human spirit."
Read more: Young musicians of the UK invite the world to a massed performance of Beethoven's 'Ode to Joy' >
In these difficult times for the performing arts world, royalties made from the album sales will be donated to the charity Help Musicians.
"I hope this small gesture will go in some way to support those colleagues who are facing difficulties at this time of crisis," Hough said.

John Brunning plays a track from his featured Discovery of the Week at 6.20pm every weekday.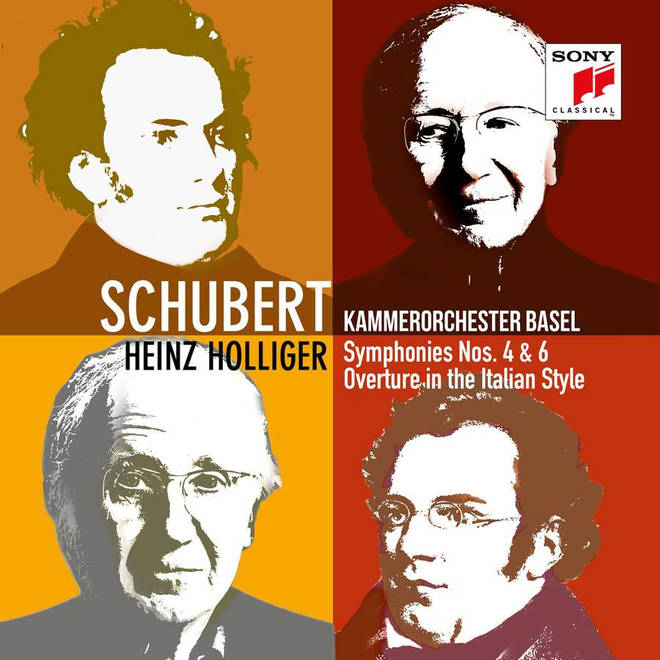 Schubert: Symphonies Nos. 4 & 6 – Basel Chamber Orchestra, Heinz Holliger
Sony Classical
The Basel Chamber Orchestra, under the baton of Swiss conductor Heinz Holliger, have released their second album of Schubert symphonies.
Last June, Holliger and the orchestra released Schubert Symphonies Nos 1 & 5, an album described by Gramophone as "one to look out for" in recently established Schubert symphony cycles.
They reunite again for another album, this time showcasing Schubert's fourth and sixth symphonies across a collection of exquisite recordings.