Watch these spellbinding musical performances on public transport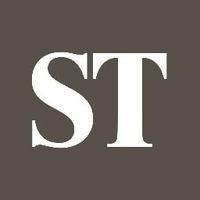 Promoted by The Sunday Times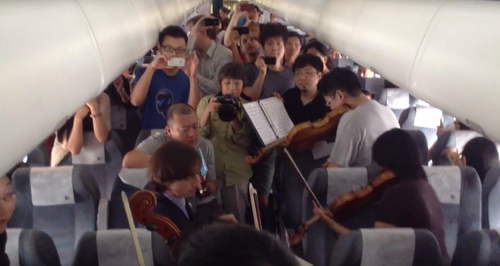 From tube carriage symphonies to bus-shelter piano prodigies, this is what happens when classical musicians hit their morning commute.
The Sunday Times explores the true commuter pain of rail strikes in this painfully accurate piece, but we think that sometimes, public transport throws up some magical musical moments...

When you're so sick of strikes you just have to play piano
The anonymous pianist was in Britain's busiest train station during rush hour on the day of a 24-hour tube strike - and tempers were running high. Clapham Junction station had been evacuated due to overcrowding and, naturally, the atmosphere wasn't great. But one gentleman took advantage of the public piano by platform 17 to ease the woes of angry commuters by busting out a little bit of piano magic:
Subway quartet (with added ballet)

As if it wasn't delightful enough to hear Bach's Brandenburg Concerto No. 3 on the New York City subway, when some ballet dancers happened to pass by this performance became something truly special.
Train conductor is also an actual conductor

When train conductor Bob McDonough found out that the Yale Glee Club were riding his train, he decided he had no alternative but to… err… conduct them:
Station improvisation

These two piano chancers turned the waiting area of a French train station into an intense, collaborative and creative space when they been wigging out on themes from Einaudi and the Braveheart soundtrack. Sophisticated it ain't, but for sheer joy in music you can't beat it:
Their plane was delayed, so they played

When the Philadelphia Orchestra's flight to Macau was delayed by three hours, a quartet of string players decided they would alleviate the annoyance of their fellow passengers by performing some gorgeous Dvorak.