The Tetris theme, but it's a ragtime piano party
7 May 2017, 10:18 | Updated: 8 May 2017, 07:24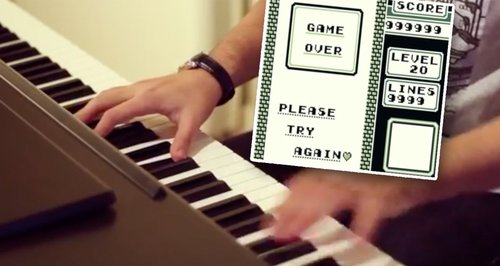 Pianist and arranger Davide di Bello has a knack for turning tunes you already know into deliriously fun ragtime arrangements - and now he's done it with Tetris.
If you had a mis-spent youth staring at descending blocks while you attempted to tesselate them pleasingly, then you'll be absolutely haunted by the music from Tetris.

Besides being a true earworm of a piece, the original tune (a Russian folk tune called Korobeiniki) has become interpreted in many, many different ways thanks to the ingenuity of YouTubers.

Now, Davide di Bello has worked his magic and turned it into a ragtime party piece:
Find Davide on Youtube and donate to his Patreon too!