Stop what you're doing and watch this stormtrooper playing the Imperial March on piano
16 August 2016, 15:42 | Updated: 17 August 2016, 11:49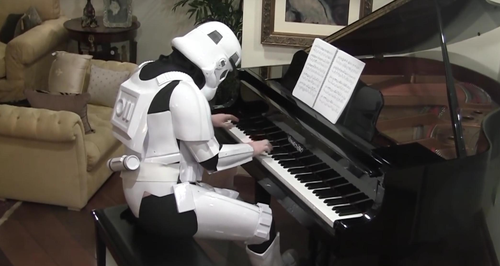 This is the most on-brand performance of the music of John Williams' Star Wars music ever recorded.
You know how it is. You're an overworked, under-represented stormtrooper with no union to speak of. You need to develop some kind of coping mechanism to get yourself through the long days of merciless obedience to an intergalactic dictatorship.

Well, this stormtrooper has come up with a novel method for relaxation: play John Williams' Imperial March on the piano and chase the blues away.
Watch: two musicians played the Star Wars theme in John Williams' front garden