This bit of The Force Awakens soundtrack sounds remarkably similar to Mahler's First Symphony
26 April 2016, 17:41 | Updated: 9 November 2017, 12:20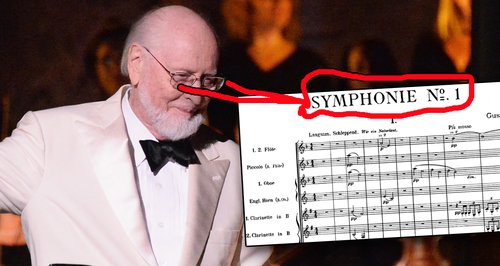 A keen-eared Redditor has pointed out the strong similarity between one excerpt from the new Star Wars soundtrack and Mahler's Symphony No. 1.
NEWSFLASH: composer influenced by other composer! But seriously, this is pretty interesting.
A Redditor has pinpointed the moment in which John Williams' score from Star Wars Episode VII: The Force Awakens suddenly turns into a Mahler symphony.
These are the excerpts you're looking for:
(from 36:44)