Ludovico Einaudi (1955-)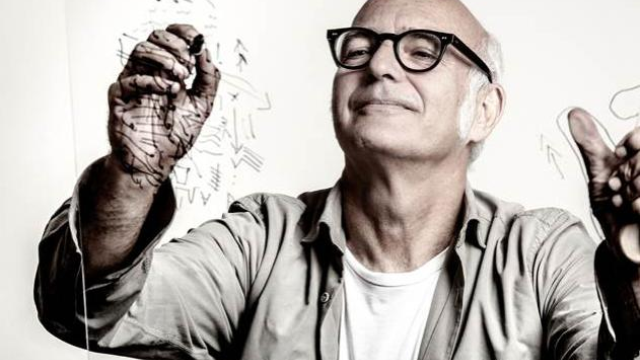 Life and Music
Born in Turin, Italy, the well-connected young Ludovico's grandfather was President of Italy and his father ran his own publishing company. His mother, who taught him the piano as a child, was perhaps one of the earliest musical influences in his life.

As an adult, Einaudi decided to take up music as his career, studying first at Milan's prestigious Conservatorio Verdi and then with the renowned Italian composer, Luciano Berio.

Einaudi's musical influences are wide-ranging, from J.S Bach through Mozart and Chopin to Manuel de Falla in the classical sphere and from The Beatles through Bob Dylan to U2 and Radiohead in the world of pop and rock.

He has composed for cinema, theatre and dance, with his work being performed around the world at major venues including Teatro alla Scala, The Maggio Musicale Fiorentino, The Tanglewood Festival and the Queen Elizabeth Hall in London.

Although he is well-known across Europe, his music has achieved especially strong popularity in the UK where he is now among the most requested composers on Classic FM.

Did you know?
Einaudi's popularity is based largely on his solo piano albums, Le Onde which was inspired by Virginia Woolf's novel The Waves, and by I Giorni, which followed on from his travels around Africa, particularly in Mali.
View more
Most shared Einaudi features