Wynton Marsalis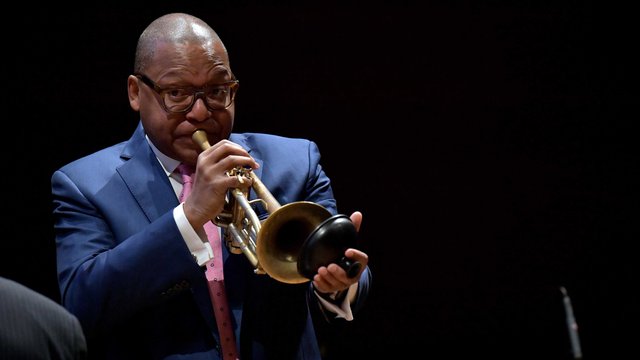 Over the years, Marsalis has crafted a musical career that has spanned genres, famously winning jazz and classical Grammy Awards in 1983, and combining elements across the musical spectrum.

In 1997, Marsalis became the first jazz musician to win the Pulitzer Prize for Music with his oratorio Blood on the Fields.

In 2020, violinist Nicola Benedetti won the Grammy for Best Classical Instrumental Solo for her recording of Marsalis' Violin Concerto and Fiddle Dance Suite.

Today, the great composer also enjoys the title of Artistic Director of Jazz at Lincoln Center. Marsalis is frequently outspoken on issues of racial divide and the essential role of jazz in times of unrest, particularly during the Black Lives Matter movement.
View more