The Sixteen embark on Choral Pilgrimage 2016
14 January 2016, 15:02 | Updated: 8 July 2016, 10:33
The Choral Pilgrimage 2016: The Deer's Cry
05:29
For their annual tour of the UK's cathedrals, the 'Voices of Classic FM' are this year bringing together two choral composers from very different eras.
Find out all about The Sixteen's Choral Pilgrimage 2016, here >

For their 16th Choral Pilgrimage around the cathedrals of the United Kingdom, The Sixteen - 'The Voices of Classic FM' – are exploring the works of two composers from very different eras: William Byrd and Arvo Pärt, both masters of sacred music who faced considerable persecution for their work.

The programme presents six of Byrd's works from the Cantiones sacrae including the monumental Tribue, Domine, and the mighty eight-voice motet Ad Dominum cum tribularer. Also featured are works by Thomas Tallis including Miserere nostri which is now believed to have been written in collaboration with Byrd.

The three works by Arvo Pärt speak in his unmistakeable voice, with its unique blend of ancient and modern, and include his mesmerising Nunc dimittis which is crafted in his bell like 'tintinnabuli' style.
New Release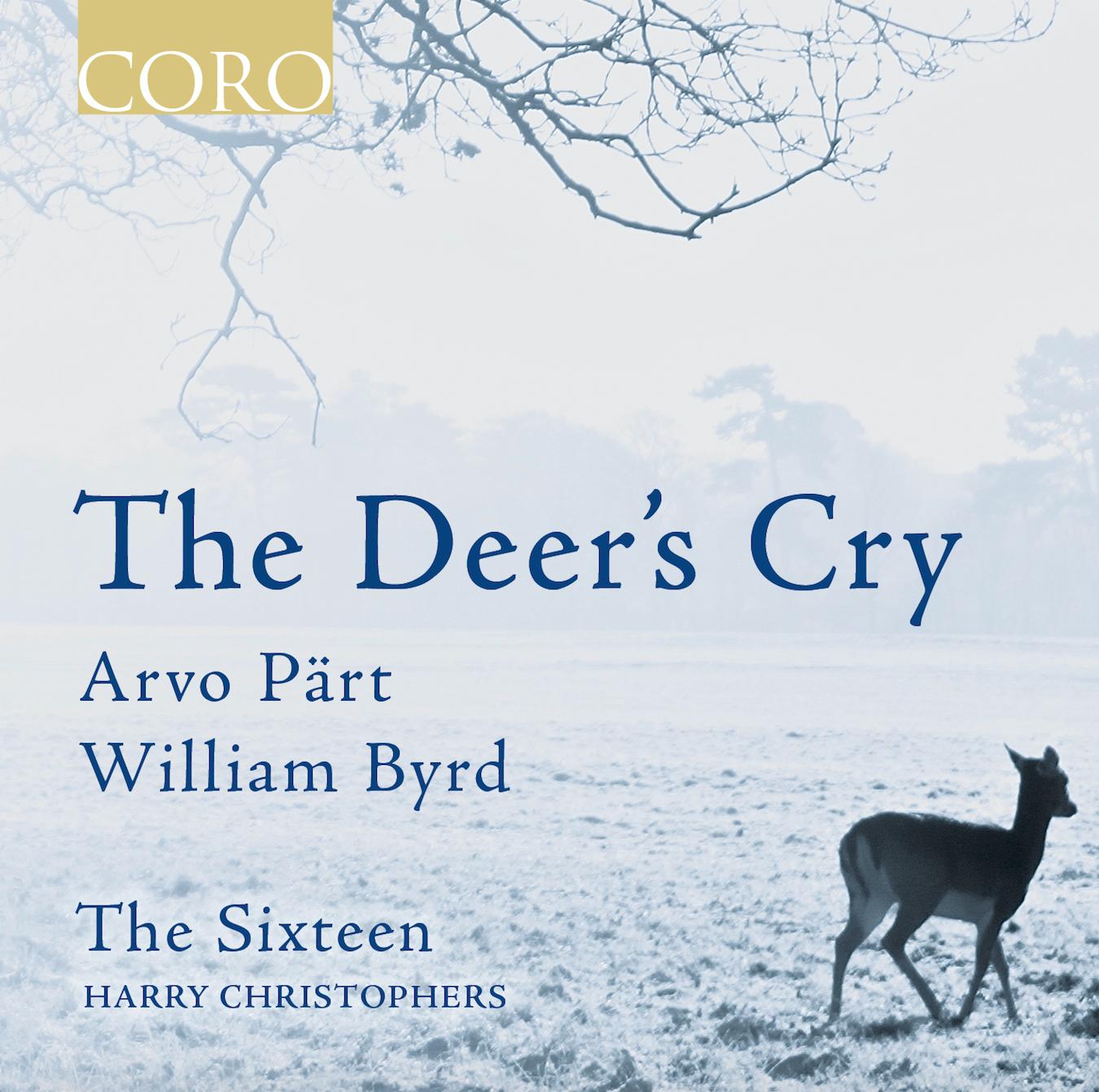 The music being performed on the Choral Pilgrimage 2016 also features on The Sixteen's new album, The Deer's Cry will be exclusively available on iTunes for a week from Friday 22nd January before general release on 29 January 2016.

Programme
Byrd Diliges Dominum

Byrd Christe qui lux es et dies

Arvo Pärt The Deer's Cry

Byrd Emendemus in melius

Arvo Pärt The Woman with the Alabaster Box

Byrd Miserere mihi Domine

Byrd Ad Dominum cum tribularer

Tallis /Byrd Miserere nostri

Tallis When Jesus went

Byrd O lux beata Trinitas

Arvo Pärt Nunc dimittis

Byrd Laetentur coeli

Byrd Tribue, Domine


Concert Dates and locations

For booking, telephone 01904 651485.
Or book online here.
April

8 St John's College Chapel, Cambridge 7.30pm £15 - £32

9 St Albans Cathedral 7.30pm £12 - £30

15 Christ Church Cathedral, Oxford 8pm £15 - £35

May

11 Croydon Minster 7.30pm £10 - £20

12 Exeter Cathedral 7.30pm £12 - £30

13 Truro Cathedral 7.30pm £10 - £30

14 Llandaff Cathedral 7.30pm £15 - £25

19 Old Royal Naval College Chapel, Greenwich, London 7.30pm £18 - £40

20 Peterborough Cathedral 7.30pm £10 - £22

21 St Luke's Church, Battersea, London 7.30pm Tickets already on sale at www.slms.org.uk

23 Bury St Edmunds 7.30pm Booking opens on Monday 29 February 2016
24 St John's Kirk of Perth 7.30pm Booking opens on Monday 28 March 2016
27 Rochester Cathedral 7.30pm £10 - £26

28 Winchester Cathedral 7.30pm £12 - £30

31 St David's Cathedral, St David's 7pm Booking opens on Monday 14 March 2016.

June
4 Chelmsford Cathedral 7.30pm Booking opens on Monday 1 February 2016.

16 Holy Trinity Church, Hull 7.30pm £16

17 Durham Cathedral 7.30pm £15 - £27

18 Greyfriars Kirk, Edinburgh 7.30pm £15 - £26

23 The Bridgewater Hall, Manchester 7.30pm Tickets already on sale at www.thebridgewaterhall.com

24 Boughton Aluph Church, Boughton Aluph 7.30pm Booking opens on Friday 29 April 2016
July

7 Carlisle Cathedral 7.30pm £15 - £25

8 Lancaster Priory 7.30pm £5 - £25

9 York Minster 7.30pm Booking opens on Monday 7 March 2016
September

8 Ealing Abbey 7.30pm £10 - £25

9 Wells Cathedral 7.30pm £15 - £30

10 Tewkesbury Abbey 7.30pm £15 - £30

28 City Church, Milton Keynes 7.30pm £15 - £20

30 Coventry Cathedral 7.30pm - £15 - £25
October

6 Southwell Minster 7.30pm £12 - £30

7 Liverpool Metropolitan Cathedral 7.30pm £16

8 Blackburn Cathedral 7.30pm £10 - £25



November

3 Kings Place, London 7.30pm Booking opens on Monday 18 January 2016