Sheku Kanneh-Mason: we reveal the British royal wedding cellist's concerts, net worth and family
20 August 2019, 15:26 | Updated: 20 August 2019, 15:31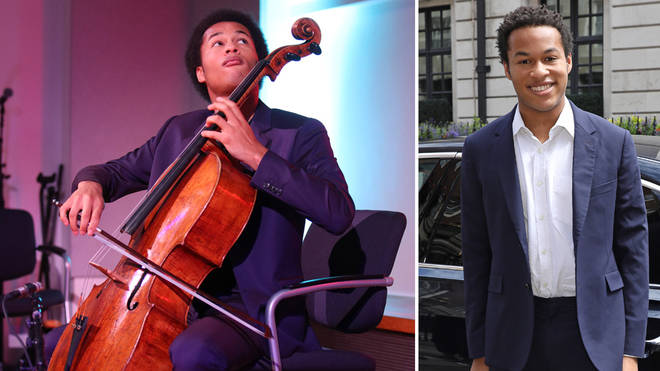 A young musician and rising superstar of the classical world, Sheku Kanneh-Mason is one of today's most exciting cellists. Here's everything you need to know about his concerts, net worth and family.
Sheku Kanneh-Mason is a 20-year-old British cellist who won the 2016 BBC Young Musician of the Year award, becoming the first black musician to win the award since its launch in 1978.
He is currently studying cello at the Royal Academy of Music, and lives in Nottingham with his family.
Who are Sheku's family?
Sheku grew up in Nottingham, England to parents Stuart Mason, a business manager, and Dr. Kadiatu Kanneh, a former university lecturer.
He is one of several talented musical siblings who all competed on Britain's Got Talent together in 2015.
Isata Kanneh-Mason (21) plays the piano, Braimah (20) plays the violin and Konya (17) and Aminata (12) play both violin and piano. Jeneba (15) and the youngest Kanneh-Mason, Mariatu (8) play both cello and piano. Sheku also plays with his two eldest siblings, Isata and Braimah, in a piano trio.
Sheku Kanneh-Mason: 'Every child would benefit from music lessons' >
Sheku has been playing the cello since he was six, having briefly also played the violin.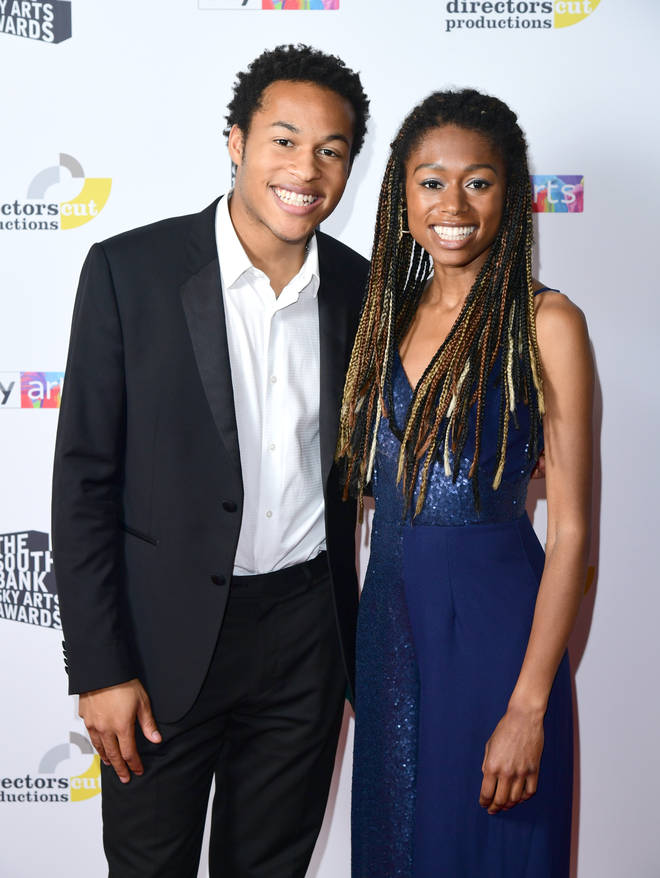 Sheku at Prince Harry and Meghan Markle's wedding
It was announced in early 2018 that Sheku Kanneh-Mason would be among the performers at the Royal Wedding of the Duke and Duchess of Sussex, held at St George's Chapel in Windsor on 19 May.
On playing at the wedding, Sheku said on Twitter: "It was such an awesome moment – just really incredible to perform for Prince Harry and Meghan at their wedding! The atmosphere was amazing and I'm proud to have played a small part in the celebrations. It's a day I will remember for the rest of my life."
Sheku performed once again for The Duke of Duchess of Sussex at this year's Royal Variety Performance, which was broadcast on ITV on 11 December. He played Fauré's 'Après un rêve'.
Watch Sheku Kanneh-Mason perform a beautiful version of In the Bleak Midwinter >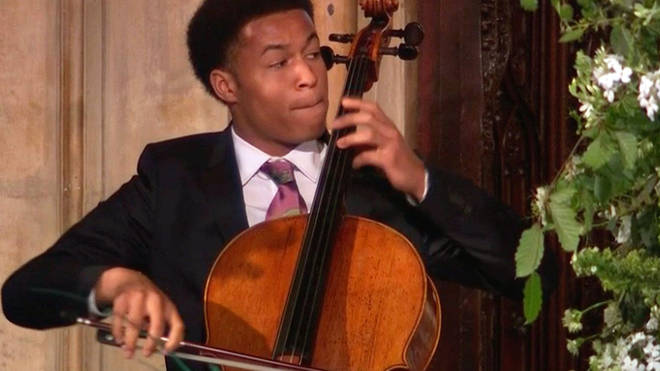 When did Sheku release his debut album?
Sheku released his debut album, Inspiration, earlier this year, which made him the biggest-selling British debut artist of 2018 so far. The album included a classical cello cover of Bob Marley's 'No Woman No Cry'.
Inspiration topped the UK classical albums chart, as well as making Sheku the youngest ever cellist to feature in the chart.
Sheku's concerts
Sheku will be playing alongside the City of Birmingham Symphony Orchestra, conducted by Mirga Grazinyte-Tyla, to celebrate the ensemble's 100th birthday. The concerts, spanning from 21 August to 11 October, will take place in Birmingham, London and Germany.
See all his upcoming UK and European concert dates here.
Sheku's net worth
The young cellist's net worth is estimated to be between $1 million and $10 million.
Sheku on Instagram
To keep up-to-date with everything Sheku-related, follow him on Instagram here. He can be found posting performance videos, adorable photos of his family and selfies with Benny with ABBA.