Placido Domingo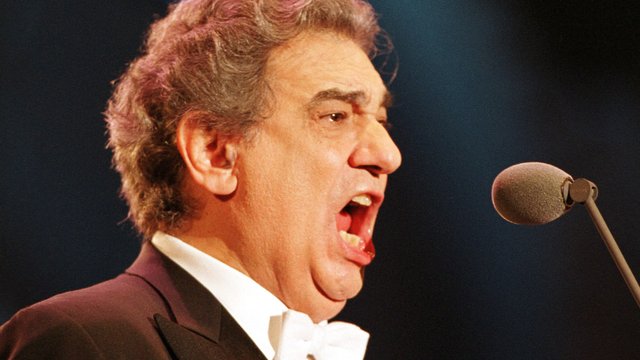 Domingo, whose full name is José Plácido Domingo Embil, was born in 1941 in Madrid. He began his musical education studying piano, composition and conducting at the National Conservatory in Mexico City, after moving there at the age of eight.

From the age of 16 he also took roles in his parents' zarzuela company, where he laid the foundations for his solid sense of stagecraft.
He married at 16 and became a father at 17, but the marriage didn't last. To support his family he took on a variety of jobs, such as playing the piano in bars. He was given small tenor roles at the Mexican National Opera and even landed a part in the first Mexican production of My Fair Lady.

In 1962 he married his current wife, the soprano Marta Ornelas, and they moved to Israel to join the Hebrew National Opera. It was here that his real career began - he has said that his two and a half years in Tel Aviv, constantly learning new roles and perfecting his technique, was worth 10 years of training elsewhere.

Once he left Israel, his career rapidly took off. The New York City Opera gave him the lead role in the world premiere of Don Rodrigo by Alberto Ginastera in 1966, and within two years he had sung at the Vienna State Opera, the Metropolitan Opera in New York and La Scala, Milan. He made his Covent Garden debut in 1971.

Since his debut conducting La Traviata at New York City Opera in 1973, his conducting career has gone from strength to strength.

In recent years Domingo has taken on some of the greatest challenges in the heroic tenor repertoire including Siegmund and Siegfried in the 'Ring cycle and Parsifal' and the role known as the tenor's Everest: Tristan in Wagner's 'Tristan und Isolde'.

Did you know?
Domingo holds the record for the highest number of curtain calls ever: he took 101 at the Vienna State Opera in 1991 after a performance of Otello.
View more
Best Placido Domingo recordings