Luciano Pavarotti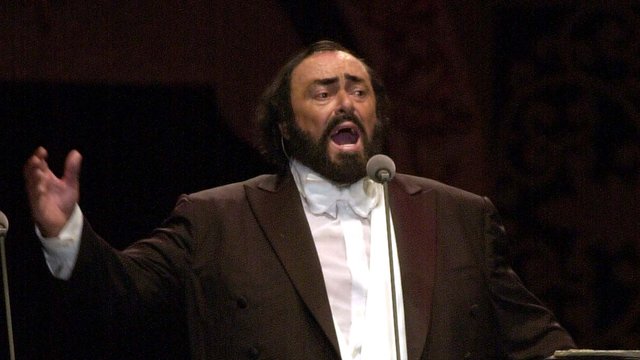 Born in Modena, Italy in 1935, Luciano's first musical experience was as a singer in his city's chorus alongside his father. A trip to Wales with the Gioachino Rossini chorus for The Llangollen International Singing Competition, where they won first prize, spurred on his ambition to become a tenor.
After briefly training to become a teacher, the lure of opera was too great and after winning the prestigious Concorse Internazionale in 1961 he made his operatic debut as Rodolfo in La Boheme.
In 1990 he became inextricably linked with football when he performed 'Nessun Dorma' at the opening of the World Cup as part of the Three Tenors alongside Plácido Domingo and José Carreras. Shortly afterwards, his album, The Essential Pavarotti, became the first classical album to reach No. 1 in the UK pop charts.
In September 2007, after years of ill health and a series of cancelled tours, Pavarotti died at the age of 71.
His most famous music includes a recording of The Verdi Requiem and the Rossini Stabat Mater, as well as many best-selling solo discs of recitals, aria collections, Neapolitan and Italian songs.

Did you know?
Dedicated to developing the careers of young singers, Pavarotti established the Pavarotti International Singing Competition, which launched the careers of many singers today including Roberto Alagna. His annual charity concert Pavarotti & Friends brought together artists from a diverse range of musical backgrounds.
View more
Best Luciano Pavarotti recordings
Pavarotti news and features