Joyce DiDonato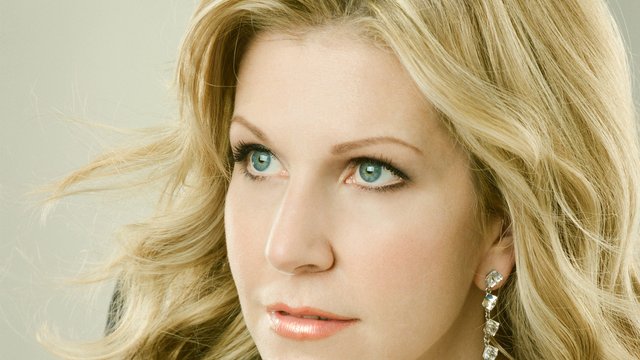 Biography
Life and Music

Born and educated in Kansas, Joyce was a member of the young artist programmes of the San Francisco, Houston Grand, and Santa Fe Opera companies after graduate studies at Philadelphia's Academy of Vocal Arts.

She has appeared on the world's major opera stages – in Amsterdam, Barcelona, Chicago, Geneva, London, Milan, Munich, New York, Paris, San Francisco, Tokyo, Vienna and Berlin.

The Deepest Desire, her first solo disc, was awarded France's Diapason d'Or de l'Année, an extraordinary honour for a recording of American songs. Her extensive discography also includes a disc of Handel duets with soprano Patricia Ciofi, complete recordings of Rossini's La Cenerentola, Handel's Radamisto, Berlioz's Benvenuto Cellini and DVDs of Handel's Hercules, La Cenerentola and Il Barbiere di Siviglia.

She is the winner of many honours including most recently the 2010 Gramophone Artist of the Year. Joyce DiDonato has also starred in the title role of Cendrillon (Cinderella), at the Royal Opera House, Covent Garden.

Did you know?

After famously breaking her leg during the first performance at Covent Garden of 'Il Barbiere di Siviglia' Joyce completed the series of performances in a wheelchair, much to the delight of the public.
View more