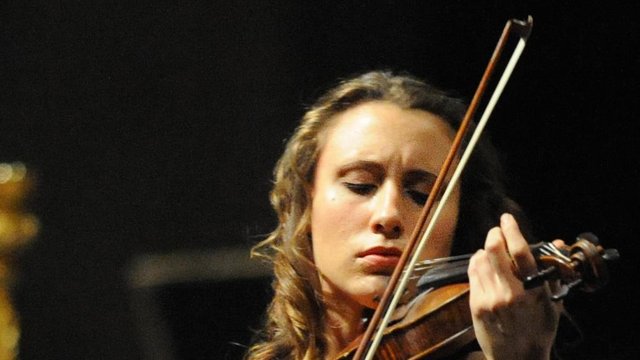 Biography
Life and music

Jennifer Pike was born on 9th November 1989.

After taking up the violin at the tender age of five, Pike was soon accepted by Chetham's School of Music at the age of eight.

She played in a special concert attended by the Prince of Wales at the age of just 10.

2002 proved to be an important year for the young violinist, beginning by taking fourth place in the junior category of the Yehudi Menuhin International Violin Competition.

Shortly after, Pike's big break came when she was the winner of the Young Musician of the Year in 2002.

Her recording career began in earnest in 2011, when she recorded Miklos Rózsa's Variations on a Hungarian Peasant Song.

Her 2011 recording of Franck, Debussy and Ravel sonatas also garnered much critical acclaim.

Pike graduated from Lady Margaret Hall, Oxford University, in 2012. She was awarded first class honours.
View more