Live opera and theatre begin again – Jesus Christ Superstar at Regent's Park, and drive-in operas with 'Uber boxes'
16 July 2020, 11:09 | Updated: 16 July 2020, 12:11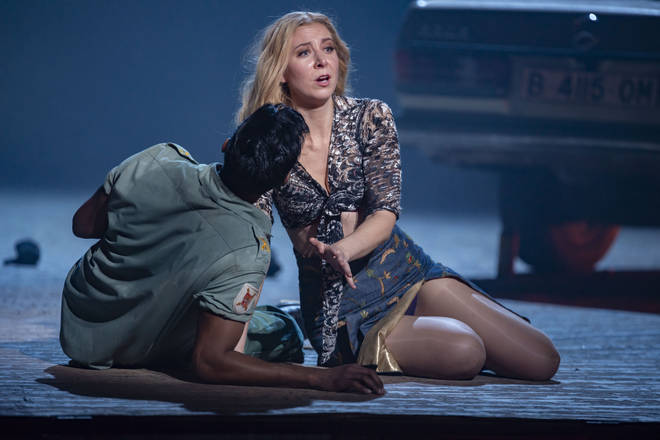 Regent's Park Open Air Theatre presents 70 shows of Jesus Christ Superstar, and the English National Opera's drive-in La bohème will feature 'Uber boxes' in the resumption of live performances in London.
Live music is slowly returning to London, after months of silence due to the COVID-19 crisis. Last week, we heard outdoor performances with "a limited and socially distanced audience" would be allowed to resume – and now, a few trailblazers are leading the way.
Regent's Park Open Air Theatre has just announced 70 showings of its award-winning Jesus Christ Superstar, with reduced capacity down to 390 seats.
The shows, presented from Friday 14 August for six weeks, will have socially distanced audiences and cast members, to comply with the government's latest regulations for performing arts.
Read more: What are the new rules for rehearsals, concerts and live music venues? >
English National Opera has confirmed its outdoor productions of Puccini's La bohème at London's Alexandra Palace will feature "Uber Boxes".
The tie-in with the car company presents a new way of buying "the best seats in the house", according to chief exec Stuart Murphy. Hundreds of drivers and cyclists will be able to watch the 15 live shows in September, priced at around £100 for a car.
Read more: ENO to stage drive-in operas for social distancing audiences >
We've also heard of a limited indoor "sound installation" at small theatre The Donmar Warehouse from 4 to 22 August, featuring Juliet Stevenson as narrator.
Blindness, an hour-long adaptation of José Saramago's novel, will welcome a (no more than) 40-piece audience, all socially distanced and listening on headphones.
These have been really difficult times for those working in the performing arts industry. But as live music and theatre slowly start to eke back into our lives, it's a reminder that we need them now more than ever.
Keep up-to-date with the government's latest guidance for performing arts here.