The Science Museum is an EPIC concert venue: and we heard a piece inspired by Charles Babbage's computer there
13 October 2015, 12:46 | Updated: 13 October 2015, 14:45
In 'Objects at an Exhibition', six pieces of music were performed by Aurora Orchestra next to the exhibits at the Science Museum by which they were inspired.
NMC Recordings commissioned six composers to write new music inspired by exhibits at London's Science Museum, including Charles Babbage's 'difference engine'. The Science Museum is not a place where inspiration is in short supply - and Aurora Orchestra was performing - so it's fair to say we had high expectations:
On arrival at a darkened Science Museum, concertgoers were assigned one of two numbers – 0 or 1. Classic FM was a 0 (THANKS, Aurora). We were led around the museum by 'robots', holding mirrored placards, which communicated with high-pitched whistles. It's fair to say the vibe was a bit The Prisoner meets One Man and His Dog.
Our people: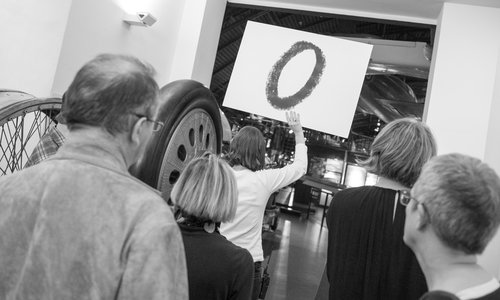 So, six stops, six exhibits, six compositions:
1. Mr Babbage is Coming to Dinner by Barry Guy
The hand-drawn graphic score, inspired by Charles Babbage's proto-computer, the 'difference engine', called for improvisation from the Aurora Orchestra. Certainly *looks* lovely: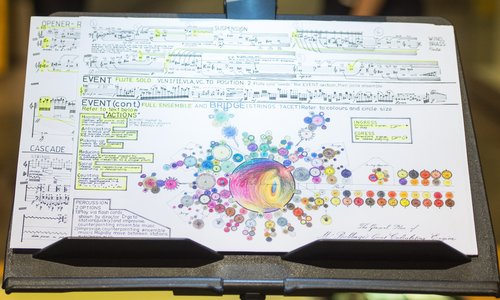 Here's what it sounds like:
2. Power Play by Thea Musgrave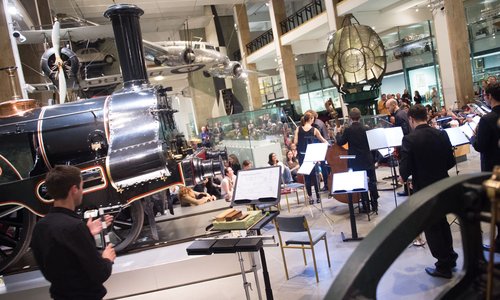 Inspired by the Science Museum's energy hall and its 18th-19th century steam engines.
3. Supermarine by Christopher Mayo
The title of this piece refers to the manufacturer of the British Second World War fighter plane, the Spitfire. Samples of aeroplane engines grew from distant drone to a cacophony that filled the museum's flight gallery.
4. 2TwoLO by Claudia Molitor
Inspired by 2LO, the second radio transmitter to broadcast in the UK, which now resides in the Science Museum:
Great way to listen to music - sitting within the orchestra @sciencemuseum @AURORAmusic #Objects 2TwoLo pic.twitter.com/h84MoLRECL

— Noel-Ann Bradshaw (@NoelAnn) October 3, 2015
5. The One-Armed Pianist by Gerald Barry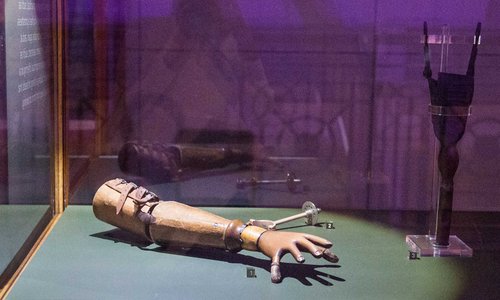 An artificial arm with fingers stretched to play only octaves was the inspiration here. The prosthetic limb belonged to an unidentified female pianist. In this piece, there was a continually repeated two-note phrase which gradually evolves into octaves.
6. Coachman Chronos by David Sawer
This one was inspired by the 1820 York-London mail coach and was particularly well-received:
Somewhat blurry shot from #objects at an exhibition, just before Coachman Chronos which I loved. pic.twitter.com/KO2zToBduz

— EspeciallySarah (@especiallysarah) October 3, 2015
Watch the video below to see more of Objects at an Exhibition and hear Coachman Chronos:
'Objects at an Exhibition' is available now from NMC Recordings.