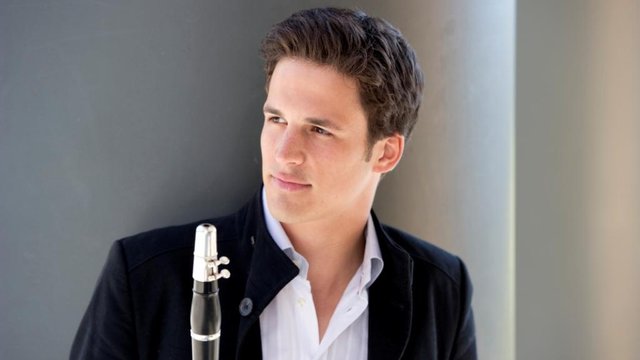 Biography
Born in 1989, Andreas received his first piano lessons at the age of four, graduating to the clarinet in 2003.

He gained his first orchestral experience as a deputy in the orchestra of the Vienna State Opera and the Vienna Philharmonic.

He interrupted his studies at Harvard to become a scholar of the Orchestra Academy of the Berlin Philharmonic.

Along with his father Ernst and his brother Daniel, who are both solo clarinettists in the Vienna State Opera, Andreas founded the clarinet trio, The Clarinotts, in 2005.

He's won numerous awards as a soloist and chamber musician throughout the world.

Andreas is the first solo clarinettist to sign an exclusive agreement with the iconic yellow label, Deutsche Grammophon, putting pen to paper in February 2013.

Did you know?

Andreas played the the cello from the age of ten, only to give it up in favour of the clarinet when he was 14 - we think he made the right choice!
View more
Most shared Andreas Ottensamer features